We recognize that all our patients are unique and deserve to receive orthodontic care that reflects their individual needs. Our experienced and talented team is committed to working with you and your family to create a comfortable, stress-free, and rewarding orthodontic experience every time you visit our practice.
We are pleased to welcome you and your family, and we look forward to working with you.
---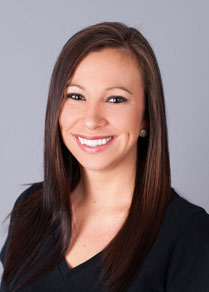 Abbigail
Treatment Coordinator
A newer face to our practice, Abbigail is a treatment coordinator for our office. Her outgoing personality makes her a great fit for working with our new patients! A true people person, Abbigail never meets a stranger.
Outside of the office, she spends time traveling, playing tennis, and enjoying family and friends. Her son Turner is her greatest joy!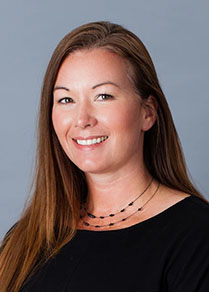 Amy
Assistant Office Manager
Amy assists our new patients by going over their treatment plans, coordinating their initial visit with Drs. Hester and Morris, and developing payment arrangements to fit within each family's budget. Her true joy is seeing our patients gain self-confidence with their new, beautiful smile! Amy shares her passion for creating smiles with our doctors and the rest of our team.
Amy is happily married with a son. As a family, they enjoy playing golf, tennis, and watching football together.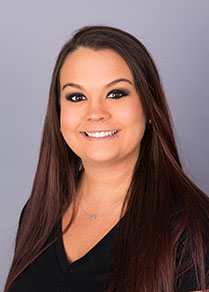 Bri
Clinical Assistant
Bri is a graduate of both Valdosta High School and Wiregrass Technical College. She loves to connect with her patients and to help them feel comfortable in our office.
Bri likes to spend time with her family and her dog Miss Wiggles. Away from the office, she enjoys the beach and time with friends.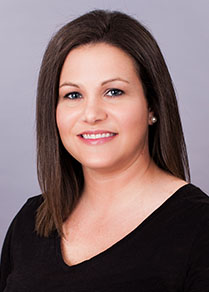 Bryn
Clinical Assistant
Born and raised in Colquitt County (Go Pack!), Bryn is a true sports fan! She loves both the Atlanta Braves and Georgia Bulldogs, and is a proud New England Patriots fan! She has a bachelor's degree in radiologic sciences from the Medical College of Georgia. In her spare time, she enjoys her family and doing CrossFit.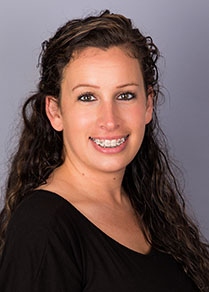 Cheyenne
Clinical Assistant
Cheyenne brings a lot of fun to our team! Somewhat new to Valdosta, she loves the team and doctors at H&M.
Originally from Ocala, Florida, she will quickly let you know she's no Florida Gator fan, but does enjoy her Florida family and the beaches there! She has one fur baby, Sugar, with whom she loves to spend time when away from the office.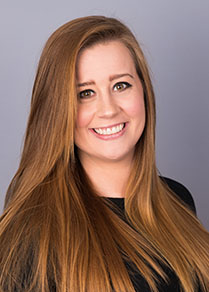 Chelsea
Scheduling Coordinator
Chelsea is the friendly voice you hear when you call the office. One of our newest scheduling coordinators, she excels in multi-tasking and assisting with the scheduling needs of our patients — and always with a smile!
Having grown up on a farm and moved to Valdosta in the 2000s, she has become a diehard Viking fan. In her free time, Chelsea can be found curled up watching a Disney movie or spending time with her new husband and their dog.
Cindy
New Patient Coordinator
Cindy started working in this office nearly two decades ago, when she moved here from Alaska. Her knowledge and experience in the office makes her versatile in many areas to serve our patients better. More recently, Cindy has transitioned into coordinating our entire new-patient process. She is the friendly voice on the phone when you schedule your first visit with us and ensures that all your questions are answered. Cindy is very passionate about the orthodontic process and believes we are building smiles to last a lifetime!
Cindy is married with two grown children and four grandchildren. Her leisure time is spent with family and attending her grandchildrens' many activities.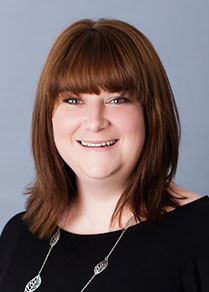 Crystal
Practice Relations Coordinator
As our office's representative to the community, local schools, and dental offices, as well as the person behind our website, Facebook, and Instagram pages, Crystal oversees all the marketing efforts for Hester & Morris Orthodontics. She loves using her creativity to plan contests and giveaways to make our office the most fun place to be! As a former patient of Dr. Hester, Crystal knows firsthand what excellent care he provides.
Crystal's time outside the office is spent with her husband Eric and her three children: twins Caleb and Abigail, and her youngest, Sarah Beth. Crystal also enjoys time with friends and coffee!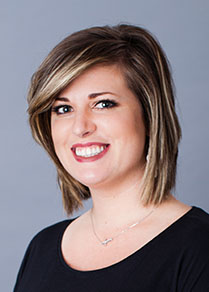 Elizabeth
Clinical Assistant
Elizabeth provides compassionate, gentle clinical assistance to our patients. She is reassuring, helpful, and always ready with a warm smile and kind word. The best part of her work is interacting with patients and getting to know about their hobbies and passions, including those she shares in, such as sports, horseback riding, and hunting.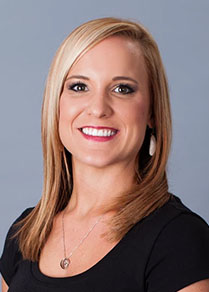 Kami
Clinical Assistant
In the practice, Kami works with the team to assist the doctor during treatment processes. She spends time with each patient: talking them through what is happening, and reassuring them. Kami loves her work and thrives on her interaction with patients. She especially enjoys being part of treatments that will positively affect lives. Kami appreciates the doctors' knowledge and their ability to provide the best care to each patient.
Kami is originally from Valdosta, has a twin sister, loves spending time with her pets, and is active in her church.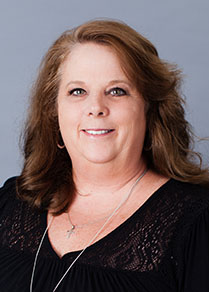 Karen
Office Manager
Karen is always willing to make the time to ensure that patients and parents have a clear understanding of what is going to happen and why. She also manages the office: keeping everything running on time, making sure patients and their parents are comfortable, and overseeing the paperwork. Karen says that the best part of her job is helping patients begin the treatment process, and sharing in their excitement.
When she's not at work, Karen spends time with her husband, her adult children Justin and Jessica, and her two Shih Tzus, Murray and Sister. She also loves taking road trips, especially when the pups can come along.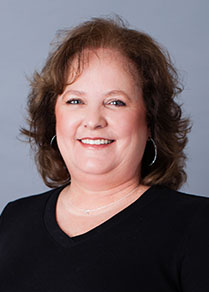 Kathy
Ortho-Taxi Coordinator / Lab Technician
Kathy coordinates and runs the Ortho-Taxi. She also assists with the front desk and performs laboratory duties. Kathy especially loves the relaxed work environment and getting to know patients and their parents.
She has been married for 30 years to her high-school sweetheart, Robbie. Kathy has two children, Ansley and Austin, and three dogs: two Miniature Dachshunds, Sunny and Suzie Q, and a Beagle named Sassy. Kathy enjoys spending time with family and shopping!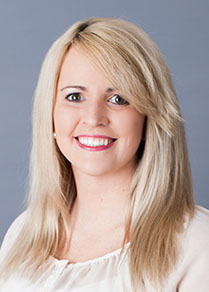 Lauren
Clinical Assistant
Lauren is one of the friendly people who assist our patients while they are on their journey through braces! She is a newer face in our clinic, but is not new to orthodontics. Lauren is enthusiastic about her job and the people she works with, and loves getting to know her patients and families.
This former college softball player spends her time away from work on the mound, coaching younger players, and has a true love for the game. She also loves time with her dog, Riley.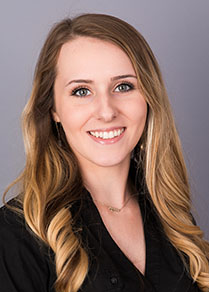 Madison
Treatment Coordinator Assistant
The newest part of our team, Madison is the friendly face that greets each new patient in our office. She assists our treatment coordinators and doctors by taking records for them to review. She is a recent graduate of the dental assisting program at Wiregrass, and loves the field of orthodontics!
Madison enjoys spending time with her dogs and often takes them fishing with her!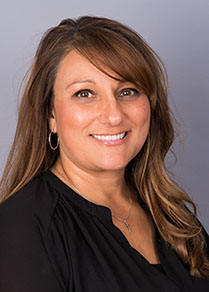 Misty
Treatment Coordinator
Having more than ten years of experience in the dental field, Misty is dedicated to helping people achieve their best smiles! A true people person, she helps to put our new patients at ease about getting braces.
Away from the office, Misty surrounds herself with her husband Jason, her children, and grandchildren. She is also very active in her church and enjoys a beach getaway anytime!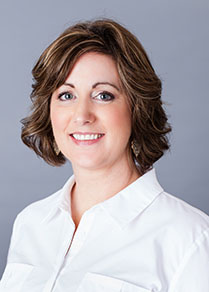 Pamela
Clinical Assistant
Pamela has been a clinician with Drs. Hester and Morris for half of her adult life. Not only is this an amazing place to work, but she considers the H&M team as her "work" family. She truly loves her patients and considers herself blessed to have found a career that she looks forward to every day.
Pamela spends her time out of the office with her husband, children, and her granddaughter. She enjoys her dogs, riding bikes, going to the beach, and spending time with family.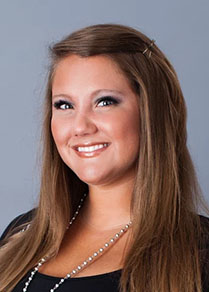 Perri
Scheduling Coordinator
The friendly, professional voice you hear when you call, Perri works hard to give patients the very best first impression of our office. In addition to answering the phones, Perri helps to oversee our patient schedule and keeps our front desk organized and running smoothly.
Born and raised in Valdosta, Perri graduated from VHS, and claims she is happy as long as she has a coffee or sweet tea in hand. She loves watching her three little people grow into big people and thinks that Pit bulls are the best dogs ever.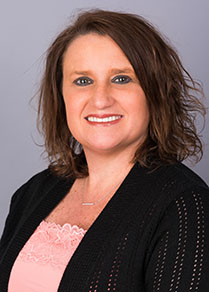 Renee
Clinical Assistant
A veteran in the dental field, Renee has more than 15 years of experience. Making the transition into the specialty of orthodontics was an easy choice for her. She truly loves to see patients smile!
Renee loves her growing family: husband David, and girls Anna Kate and Ryver. She spends her weekends with them, often grilling or baking.
Tangie
Scheduling Coordinator
Tangie is a welcome addition to our team! Her friendly voice is often the one you hear reminding you about upcoming appointments in our office. Tangie has a background in the dental field, as well as being a licensed massage therapist, and is well loved by the parents of our patients!
Tangie is a busy mom with two teens and a college student, and enjoys putting together gift baskets for loved ones, scrapbooking, and traveling with her husband and family.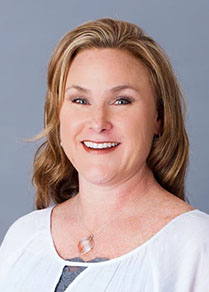 Tiffany
Clinical Coordinator
Tiffany coordinates our orthodontic clinicians. She ensures the patients are seen in a warm, professional atmosphere and in a timely manner. Tiffany has been a dedicated team member since 2005. She really enjoys watching how patients' confidence and self-esteem bloom while they undergo orthodontic treatment. She says working with Drs. Hester and Morris is a lot of fun because there is always something exciting happening in our offices at any given time!
Tiffany is married to Randall, and together they have an energetic little boy named Parker and sweet daughter Bella. They enjoy spending time with family and friends, especially when outdoor activities like fishing are involved!
Have an interest in making people smile? We are always on the lookout for the best and brightest personalities to join our amazing team!
Experienced Orthodontic Assistant Needed
Valdosta Office - No Travel // Full Time Position (36-40 Hrs/Week) Send Resume to ATTN: Karen Email: karen.brewster@morrisorthodontics.com or Fax: (229)245-0225