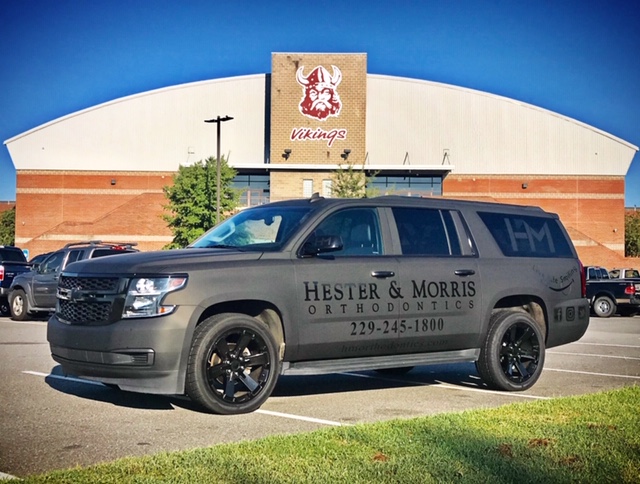 Catch an... Ortho-Lift!!
Complimentary school pick-up service
We understand your time is valuable, so in response to your schedule, we can arrange school time transportation for patients. Our school pick-up vehicle safely transports your child to our office and back to school with minimal time away from class. Ask us how to get your child signed up to ride in the Ortho-Lift.
What our patients are saying about the Ortho-Lift:
Alex: "Don't take me back to school. Can we go to McDonalds?"

Brittany: "Now my Mom doesn't have to miss work to get me to my appointments."

Juan: "All my friends want to ride with me in the Hummer."

Rachel: "This is the 'tightest' truck around; I hope my friends see me in it."​

Brian: "They should rent the Hummer out for birthday parties."​

Ashley: "My sister is jealous. Now she wants braces."​

LaShonda: "Next time, I want to ride shotgun."