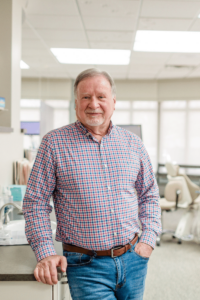 The ALMOST-RIGHT person vs. the DEFINITELY-RIGHT person…
If you had a puppy that needed grooming, would you take it to a hair salon? 
Of course not!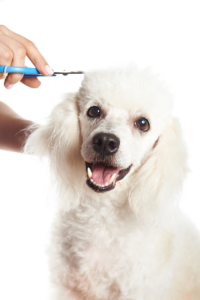 You'd take your prized pooch to the groomers, an expert in caring for your pet's hair.
The same is true for your child and their smile. 
Orthodontists are dental specialists who are experts in the movement of teeth and jaws and are trained to give your child the best smile, making them the definitely-right person for orthodontic needs.
Both Dr. Hester and Morris have had over 11 years of orthodontic schooling and are experts in the care of teeth and jaws. In addition, both have a passion for orthodontics and are dedicated to providing the best orthodontic care for patients.
 With over 55 years of combined orthodontic experience, Dr. Hester and Dr. Morris are truly South Georgia's best orthodontists!
Our team is always ready to answer any questions you may have about orthodontic care for you or your child. Contact us today to schedule your consultation. We look forward to meeting you and your family!
Trust your child's smile to a definitely-right person… an orthodontist!