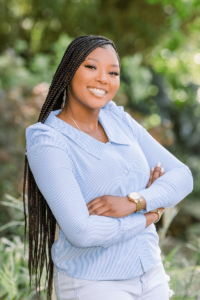 We cringe to say it, but.....Goodbye, Summer!
We had a blast!  Summer is always a fun time in our office.  We get to meet so many new patients and get them started on their journey to a beautiful smile with
Invisalign
or
braces
.
And we get to hear about our current patients' fun and amazing vacations, camps, and events.  Each visit has been filled with great conversations about where they've been.  We are so fortunate to share these moments with our patients.
Yes, we're sad to see this season come to an end, but we want to take just a moment to celebrate the return to school and the routines that come with it.
Why?  Glad you asked!
Summer is a time to relax, and some of us get to relax from our regular daily routines and habits. This isn't necessarily a bad thing; we all deserve some much-needed time off.
But dropping those
daily habits
and routines that are formed around our dental health can cause some delays and disruptions when it comes to your orthodontic treatment and overall dental health.
Brushing twice a day, wearing your orthodontic rubber bands, and wearing your Invisalign aligners are all habits that here at
Hester & Morris Orthodontics
we find are pretty common to slack off on during the summer months.
Extending your time in treatment, having to wear additional sets of aligners, and sometimes even having to have dental cavities filled are some of the results from getting out of daily dental health habits.
Don't get too discouraged if you've found yourself slacking off just a bit.  We have found that getting back on track can be easier once you resume the daily habits of school routines.
Here are a few tips to help you or your child easily get those necessary dental and orthodontic health habits going again.
1.  Habit stacking.  Add a new habit to an already existing one.  For example, if your daily habit is showering in the morning, then add brushing your teeth in the shower.   Getting a suction cup toothbrush holder and extra "shower toothbrush" can be easy enough to do.  And when you're in the shower, you brush your teeth.  Habit on top of habit.
2.  Put notes on your bathroom mirror.  Get fun and creative!  Add stickers, notes, bright colors, and quotes from your favorite movie or tv show. Make it eye catching.  Do this so you remember to put your rubber bands on, put your Invisalign aligners in, or brush your teeth.
3.  Use your digital technology.  Add reminders to any devices you use: smartphones, apps, iPads, Alexa and Siri.  Set a timer on your phone or watch for 15 minutes each time you take your Invisalign aligners out.  When that timer goes off, put your aligners back in!. These are great tools to use to get the momentum going to get back into the habit of dental health.
4.  And my favorite...use a reward system.  Brushed your teeth every single night this week?  Great!  Reward yourself (or give the reward to your child)!   You wore your rubber bands every single day this week?  Awesome!  You get to buy that item, app, game, new shirt, or whatever makes you smile!
We are sending the best wishes to all our patients who are returning to school this year.  We all here at Hester & Morris Orthodontics want this to be a fun and successful year for all of you!