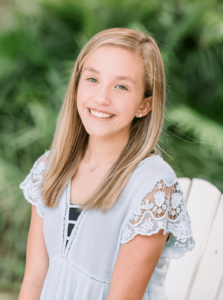 5 Tips for Not Losing Your Retainer
Retainers are what you receive at the end of your treatment with braces or Invisalign. Think of them as extra insurance that keeps your smile straight and looking beautiful!
Unfortunately, keeping up with your retainer tends to be an issue with many of our patients. Here are some tips on how not to lose your retainer:
Start with good habits.

Wear your retainer every night! if you're already in the habit of wearing it consistently, you will be much less likely not to know where your retainer is.
Only keep your retainer in your case or your mouth.

Never lay it on a bedside table or the bathroom counter because it's very likely to be overlooked and accidentally thrown away or lost.
If you have a dog, keep your retainer case out of reach!

It is proven that dogs are attracted to retainers, and the old excuse of my dog eating my retainer happens. Reduce their temptation by keeping your retainer case and its contents out of reach of your favorite fluffy friend.
If you travel, use a backup case!

Sometimes when patients travel or live in multiple residences having a backup retainer case is very helpful. That way, it can never be forgotten or lost, tempting you to wrap your retainer in a napkin or leave it on the bedside table.
Routine, routine, routine!

There is no better way to stay consistent with habits than having a routine. This is so true even when it comes to your nightly home care, including wearing your retainer! Set a timer nightly of when you want to put your retainer in to help you remember until it is automatic.
Do you have any tips for wearing your retainer consistently!? Let us know in the comments!