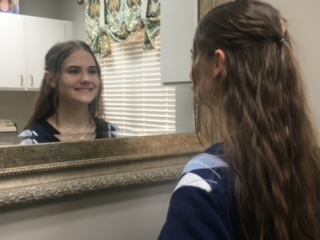 You did it! You've made an appointment for yourself or for your child at Hester Morris Orthodontics. This will be your very first visit. The complementary consultation is a very important appointment for you and for us, our new potential patient; you may be wondering what to expect when you come into our office for the very first time. So here are some things you need to know, along with the highlights of that first visit.
1. Health history forms.
Just like a visit to any healthcare office, all new patients are asked to complete a health history form. This can be done in the office on your first visit or even can be done online before your appointment. These forms ask for general information about our new patient and any medical information about visits to our office. We must have all the necessary information so our team can provide the best orthodontic treatment for you or your child. When you arrive for your first visit, our friendly staff will be ready to greet you and give you a tour of our office. We want to ensure that you know who we are and what we can do for you; you can even ask any questions before we start the examination. During your first visit, we can discuss the various treatment options, costs, and insurance coverage. We pride ourselves on providing orthodontic services tailored to each patient's individual needs.
2. Nice to meet you!
Our fantastic front desk team greets every patient who comes through the doors of Hester Morris Orthodontics. No need to feel awkward about being new. Just let our friendly scheduling coordinators know who you are, and they'll be glad to show you how to sign in for your appointment. They'll most likely be on the lookout for you and welcome you into the office by your name when you arrive! Once you have let the front desk know that you're here, they'll invite you to have a seat in our lobby. Feel free to take advantage of the complementary coffee, cookies, and Wi-Fi, but we promise you won't be waiting for long!
3. You'll get x-rays.
Your consultation appointment for braces or Invisalign begins with dental x-rays of your teeth and jaw alignment. These are at no cost to you and are so very helpful for us to see not just what's going on on the outside but to be able to see the roots of your teeth that you cannot see. Our treatment coordinator assistant will also photograph your teeth with a camera. They will take pictures of your teeth from all angles. This gives us a close-up look for us to discuss your smile concerns and will be useful to the doctor for recommending treatment.
4. Digital scans.
Years ago, patients had to endure messy goopy impressions to get a good placement of how their teeth look, but thanks to our iTero digital scanners, the process has been made quick and easy, with no mess at all! The scanner will quickly take images of your teeth and can even project before and after simulations of your smile. Pretty cool!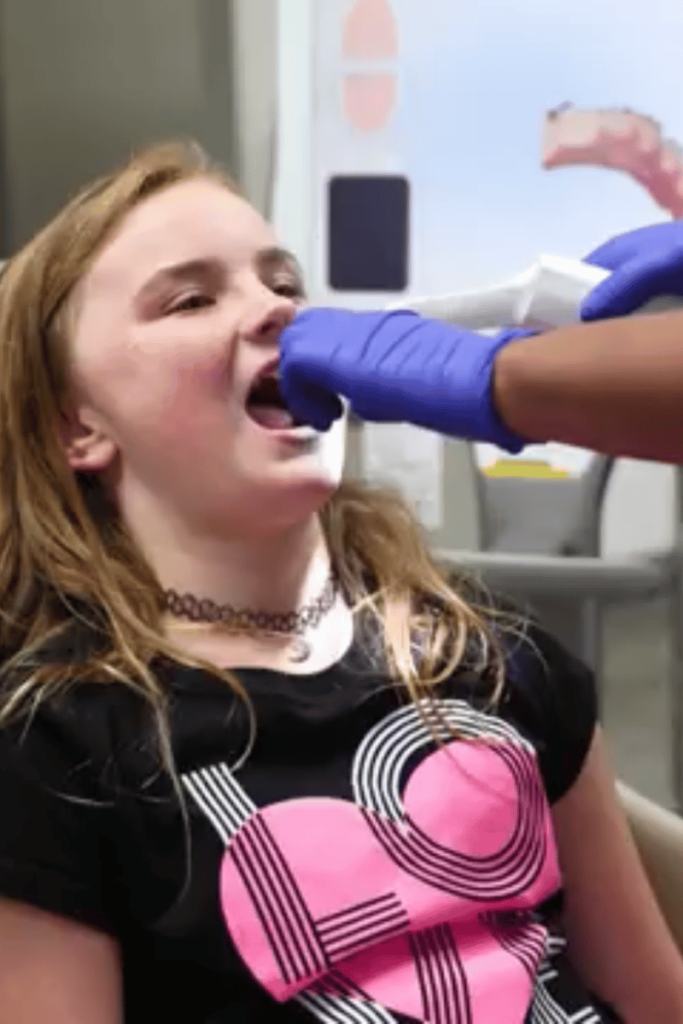 5. You'll meet with a treatment coordinator.
Once all of your records have been taken, you will sit down and review the findings with one of our treatment coordinators. These ladies are here to answer all of your questions about braces or Invisalign and can explain the process to you in detail. They assist the doctor with note-taking his recommendations for improving your smile and will make sure you understand the plan of action!
6. You'll meet our doctors.
Usually, at this point in the consultation appointment, one of our doctors will come in to meet with you and review all of his findings. We have two doctors in our practice, Dr. Hester and Dr. Morris. They will briefly examine your teeth and bite and recommend how to straighten your teeth best, align your jaw, and give you the beautiful smile you want. If the doctor recommends Invisalign, they will specify the specific details of the number of stages of aligners you will need and give an overview of how the process works. If the orthodontist recommends braces, they will explain how the process moves your teeth and give you a treatment time estimate for having to wear them. Meeting an orthodontist and having a personalized, detailed treatment plan laid out for you is something that only happens inside the orthodontic office. This is a step that is skipped by direct-to-consumer products. You can be assured that your smile's individual needs will be addressed at Hester Morris Orthodontics.
7. Presentation of fees for braces or Invisalign.
Once your treatment plan has been laid out, discussed, and confirmed by the doctor, our treatment coordinator gets back to work working with you on the payment arrangements. Fees are presented based on whether the doctor recommends Invisalign or braces, the length of that treatment, and the complexity of the recommended treatment. In our practice, we do not require the entire treatment fee to be paid upfront. Instead, most people choose to make monthly payments. We do offer discounts for our military and our teachers. Visit our financial page for more information about how payments work. Choosing to get braces or Invisalign is a big decision and a great investment, but we believe the end result is worth it!
8. The choice is yours.
Once you've had all your questions answered, have met the doctor, received your treatment plan, and know the cost involved, you have all the information you need to make the best decision for you and your smile. Patients can start their treatment on the same day as their consultation. Still, there is never any pressure for you to do so. Sometimes, patients will choose to go home to talk about it with a family member or make financial arrangements, which is OK. When you're ready to start the journey to see your beautiful smile, you call us, and we'll schedule you to get started.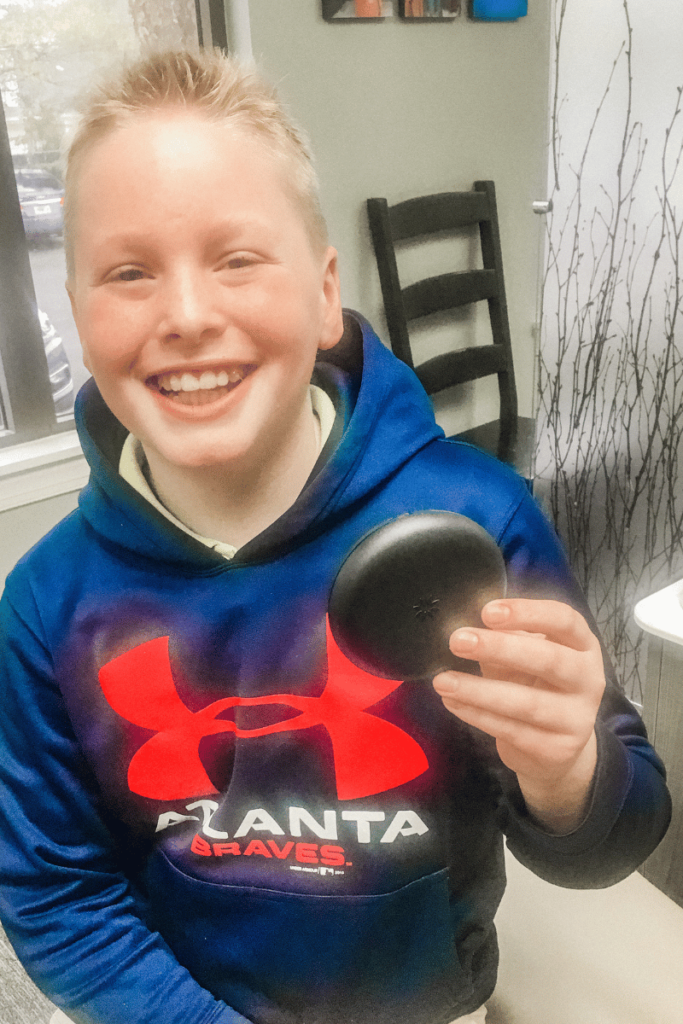 Our office is a warm and welcoming place, and our team will make you feel like part of the family from the moment you step in. Every patient gets a tour of our office with a staff member and learns more about our treatments and specialties. Our team can answer any questions you may have, so don't be afraid to ask. What other questions do you have about beginning treatment and Invisalign or braces? Be sure to leave them in the comments. Are you interested in setting up your first complimentary consultation appointment with us? Click here or call—our office at 229-245-1800.