Are you thinking about starting Braces or Invisalign?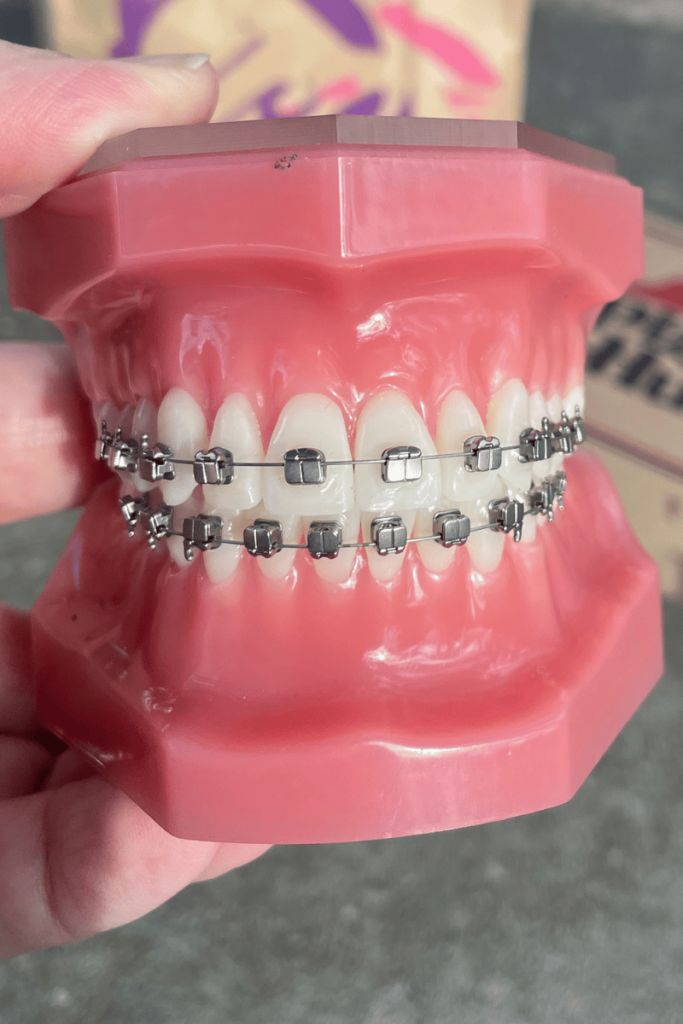 Both are a significant investments and will ensure you have a beautiful, healthy smile for years to come.
Orthodontic treatment can also provide many other benefits, such as protecting the teeth from additional wear caused by misaligned teeth, reducing the risk of cavities, and improving speech and chewing. Not to mention, a beautiful smile boosts confidence!
Orthodontic treatment can help you or your child in the long run, providing an aesthetically pleasing and functional smile. Not only that, but undergoing orthodontic treatment can also reduce the chances of future dental issues, such as crooked teeth or gum disease.
Braces can be expensive, but it's important to remember that proper orthodontic care is an investment in your long-term health. Braces are a complex medical process, and the cost reflects the amount of time and expertise that goes into ensuring that the work is done correctly.
Orthodontists must undergo extensive education and years of training to provide the best possible care for their patients. The braces cost also includes purchasing materials and equipment needed to perform the procedure and additional office visits and follow-up care.
It's important to remember that the cost of braces is an investment in your oral health, which can positively impact your overall well-being.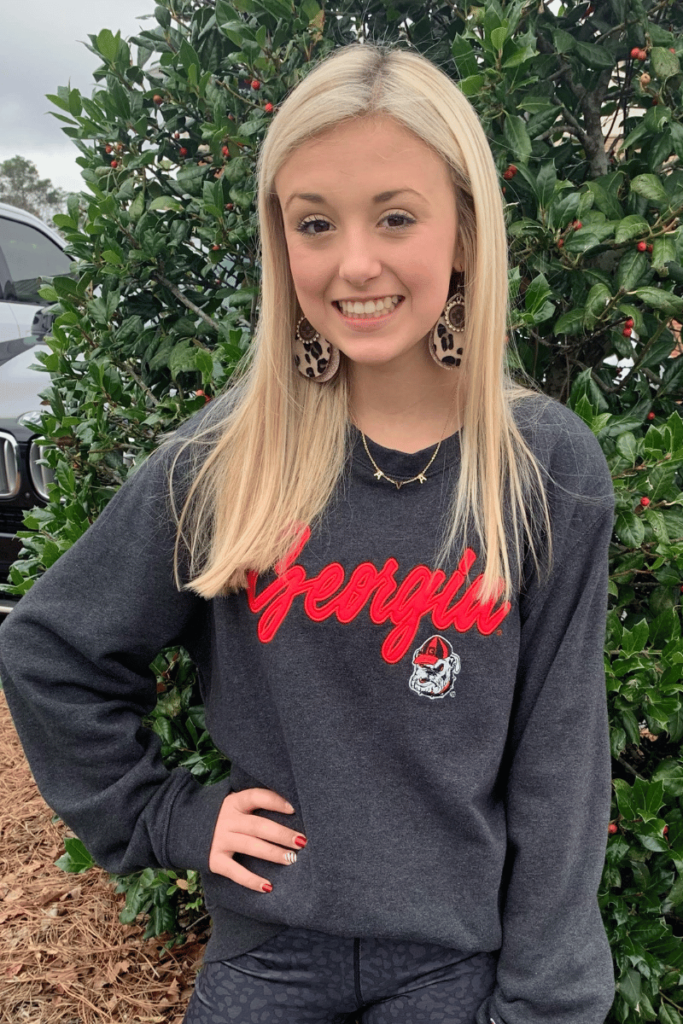 Getting Invisalign or braces can be expensive for any family, but there are ways to save money on your child's braces. With careful planning, you can ensure your child gets the best orthodontic care without breaking the bank.
If you're worried about the cost of braces, there are a few simple steps you can take to save money possibly.
1. Take advantage of our Complimentary Consultation.
Many orthodontic offices, offer a complimentary consultation before starting treatment. At Hester Morris Orthodontics, we encourage our parents and patients to come in and get the specific information for their unique treatment needs. This visit includes photos, x-rays, and time with our doctors -- All of this comes at no cost to you.
Come ready to ask questions! We encourage it!
This is the appointment where you get all the details for you or your child, some specific treatment, including time of treatment, length of treatment, and financial costs; our treatment coordinator's goal is to help get you ready to begin braces or Invisalign and set you up with a payment option that is best for your budget. So ask away. That's why we are here!
2. Use the dental insurance.
If your dental plan has an orthodontic benefit, then a portion of your treatment may be paid through your insurance coverage.
Our office is happy to verify any orthodontic benefits you may have, so when you come in for your complementary consultation, you already have that information available.
Every insurance policy is different, so be sure to check with your HR person if you have questions about age limits or lifetime maximum of your orthodontic benefit; it's essential to review the terms of your plan to understand if there is a benefit and whether the orthodontist you choose is in the network of your insurance provider.
3. FSA may be an option.
Many companies and corporations offer Flex Spending Accounts or healthcare accounts for their employees. Check with your orthodontist to see if this may be an option for covering the cost of treatment.
In many cases, this is money already designated for your use, so it would be a shame to not take advantage of that opportunity to help lower the cost of orthodontic treatment. Often, people with monthly payment plans have the money deducted through their flex spending accounts.
4. Pay for your braces with cash.
Like many orthodontic offices, Hester Morris Orthodontics offers pay-in-full discounts off the cost of treatment. In our office, we give a discount of 10% for those paying in full with cash or card.
Check with your office to see if you can save money by paying for the entirety of your treatment upfront.
5. Ask about our in-house discounts.
Many orthodontics practices offer discounts or run promotions. Our office provides a family discount to thank you for your continued support.
If someone in your immediate family has been treated by our office in the past, following future patients will receive 5% off the cost of their treatment.
Additionally, as a thank you to the many who serve our community, we offer a teacher discount and a 10% discount for our active duty military.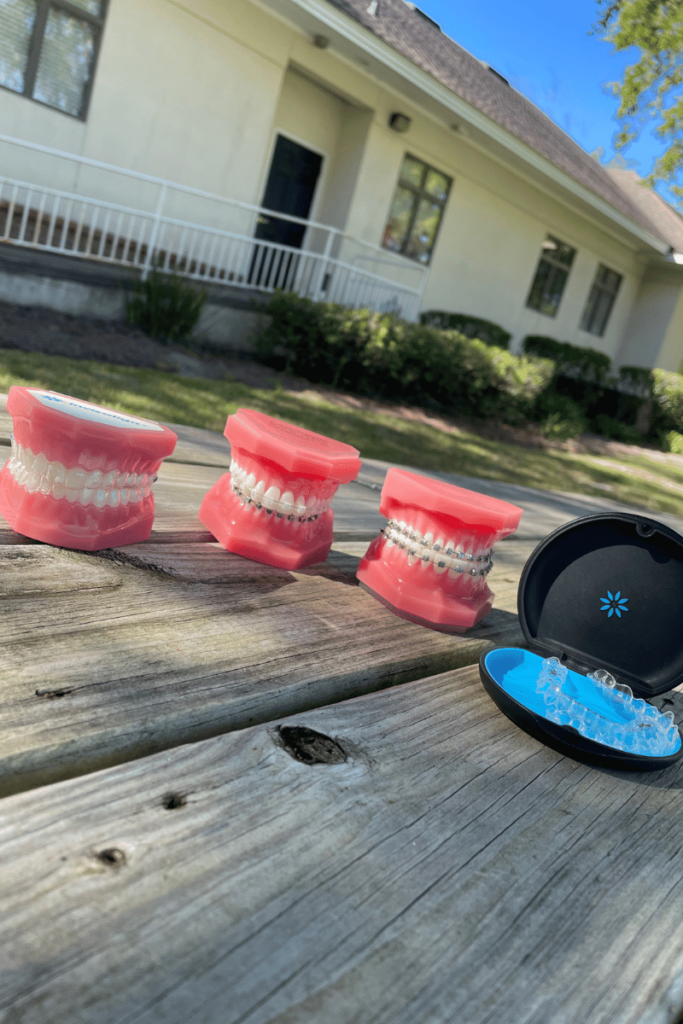 6. Enroll in our in office no interest financing.
Most people choose to set up monthly payments through our office to make the cost of orthodontic treatment more manageable.
Patients who do not choose to pay in full, will put down an initial investment at the onset of their braces or Invisalign treatment. The remainder of the fee that is owed can be divided up monthly during the entirety of the months our office is treating you.
Our treatment coordinators, who you will meet at the complimentary consultation, are experts at navigating the monthly payment process. They can also factor in any insurance, spending account information, and discounts that may apply.
7. Start early.
As it is with many situations in the medical and dental field, early intervention is essential.
This is true, especially for children with a mix of permanent and primary teeth, because sometimes early intervention can be helpful to both the patient and your pocketbook.
For example: Don't wait for those permanent canines to become impacted before seeking treatment if braces for crowding could be accomplished with early intervention.
Your orthodontist will go over their findings of your smile and can help guide the conversation on when the best time to begin treatment is.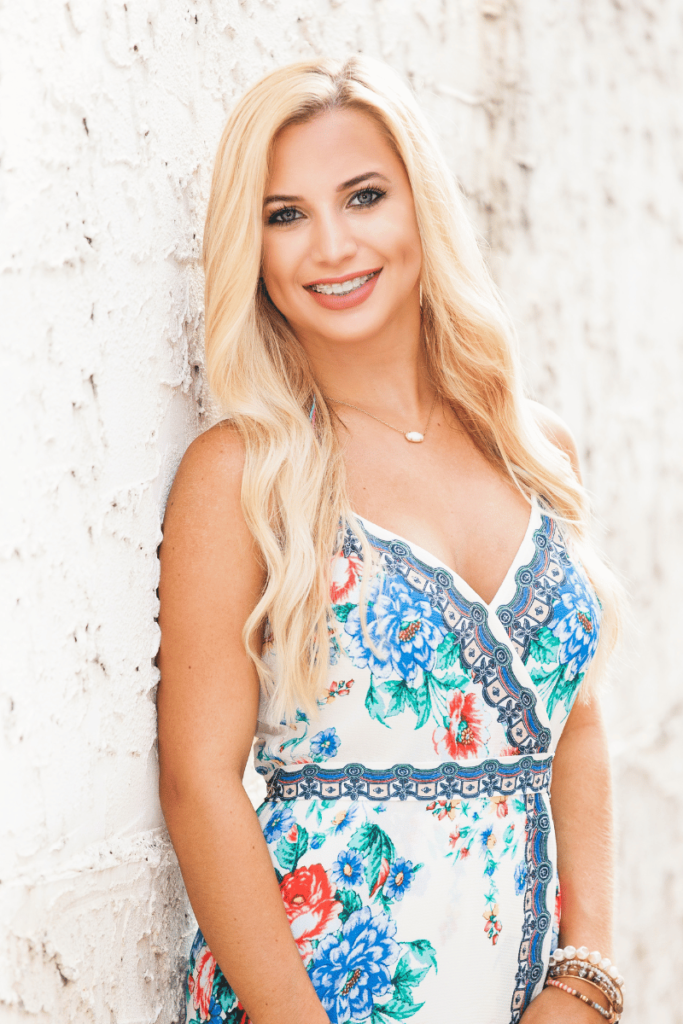 In conclusion.
We know that deciding to begin braces, or Invisalign, is significant. We're hopeful that by having these tips to help guide the process along financially, you'll be more prepared as you decide when the time to start treatment is right for you, and as always, if you have any questions about costs or treatment, finances, please give our office a call, or send us a message here. Our goal is to try to make having braces or Invisalign as affordable as possible for as many people who can.