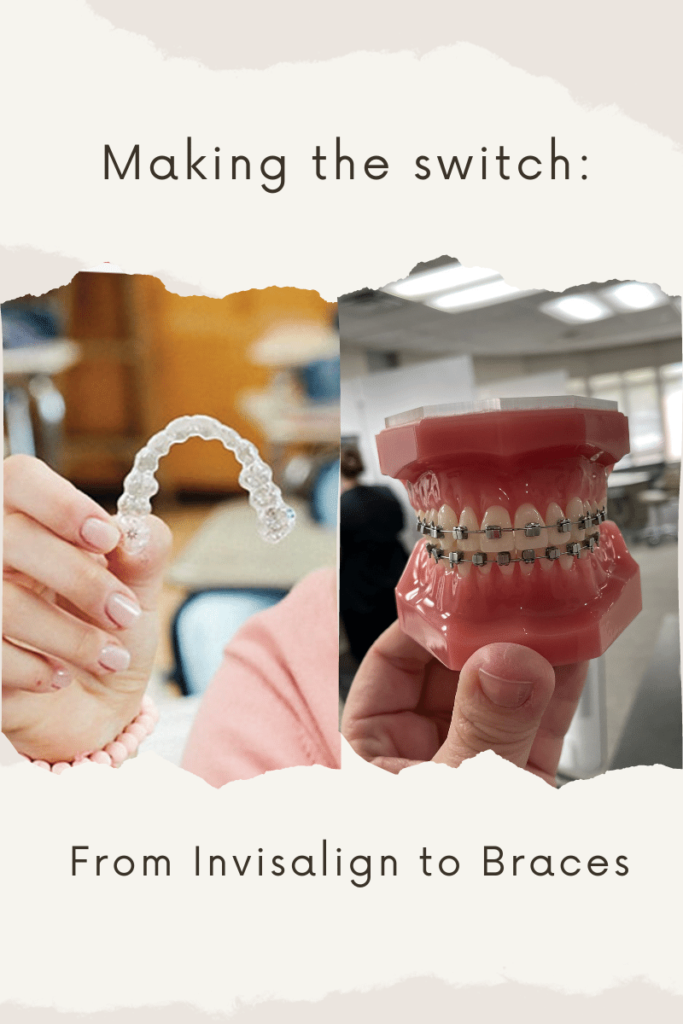 If you're in treatment with Invisalign and wonder if switching to braces would be easier, this post is for you! Let's talk!
Requests to switch to braces often come from the frustrated parents of a child that is in Invisalign treatment and just not wearing the aligners as they should. Some adult patients ask to switch because they don't think they have what it takes to wear their aligners full-time.
But, we here at Hester & Morris Orthodontics have done our homework and are prepared to help parents and patients decide if switching to braces is right for them.
We're going to answer two questions:
Can I switch to braces?
And Should I switch to braces?
Orthodontic treatment, whether Invisalign or braces, requires new habits and some specific lifestyle changes from our patients.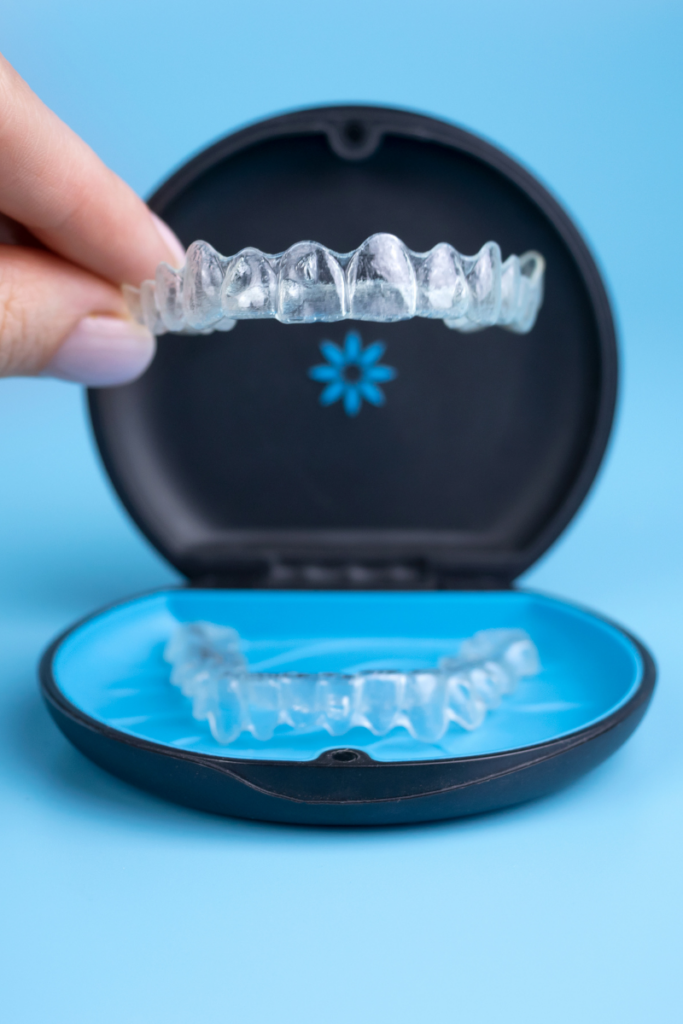 Mostly, these new habits and lifestyle changes are not disruptive to normal everyday life. It's a lot like making new choices to support a healthier body. You add in the new habits to create the new you!
Can I switch to braces?
Yes. The most significant requirement that must be met before switching to braces is to have excellent oral hygiene.
You have to brush at least twice a day every single day if you're in braces.
The second requirement is to commit to avoiding certain foods (like popcorn, nuts, hard taco shells, potato chips, and gum). These types of foods will bend and break wires and braces.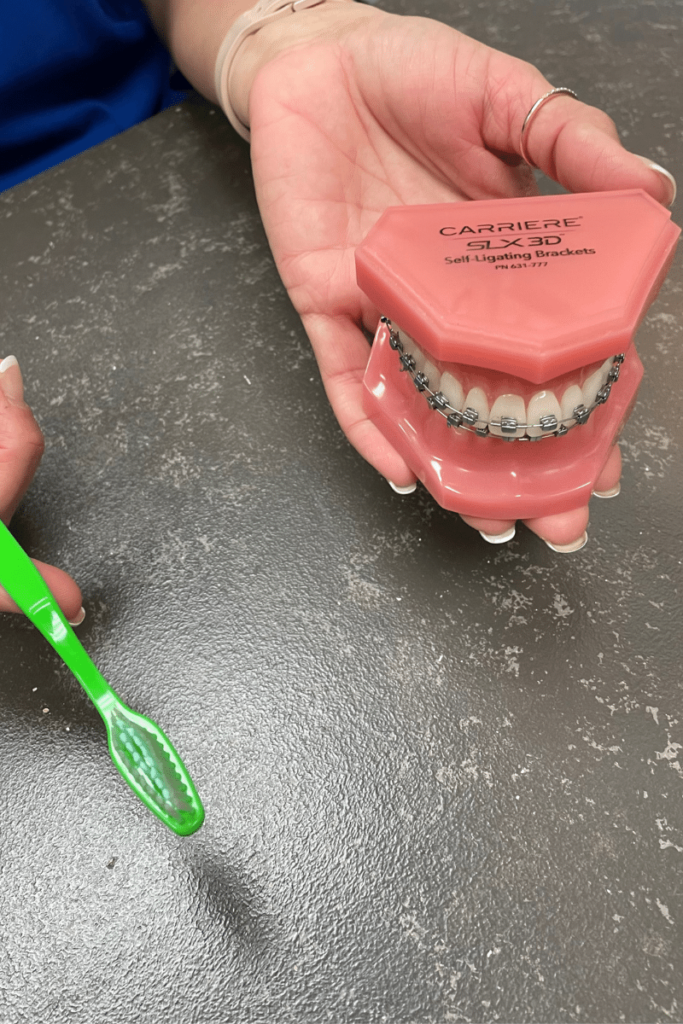 Should I switch to braces?
Well...There are a few things we think you need to consider before switching.
If you switch, you'll be adding more months that you'll be in treatment.
Braces can add up to 1 year of treatment time. That also means there will be twice as many in-office visits to come to. So consider how busy you are and when you'd like to be done with treatment before you switch.
Will you be able to tolerate braces? Braces can often cause check and gum irritation, mouth sores, difficulty biting all the way down, and very sore teeth for days after wires are changed.
One of my favorite adult patients who switched from Invisalign to braces (she was going through a major life event and couldn't stay consistent with wearing her aligners) called me a few weeks ago, asking me to please let her go back to Invisalign.
She told me that after two months of being unable to bite down all the way when she's eating and having constant mouth sores, she couldn't do it anymore.
She was so honest with me about how difficult it was to create the habit of wearing Invisalign aligners all day and night and that she got annoyed with trying to remember to put them back in after meals, but now that she had the comparison of wearing braces, aligners were a better choice for her.
For her, the adjustments she needed to make for Invisalign treatment were way more tolerable than the adjustments she had to make for braces.
So really consider your level of tolerance for being uncomfortable.
There are going to be minor little adjustments needed for any orthodontic treatment. We are here to assist you in your most successful journey, whether that be with Invisalign or braces.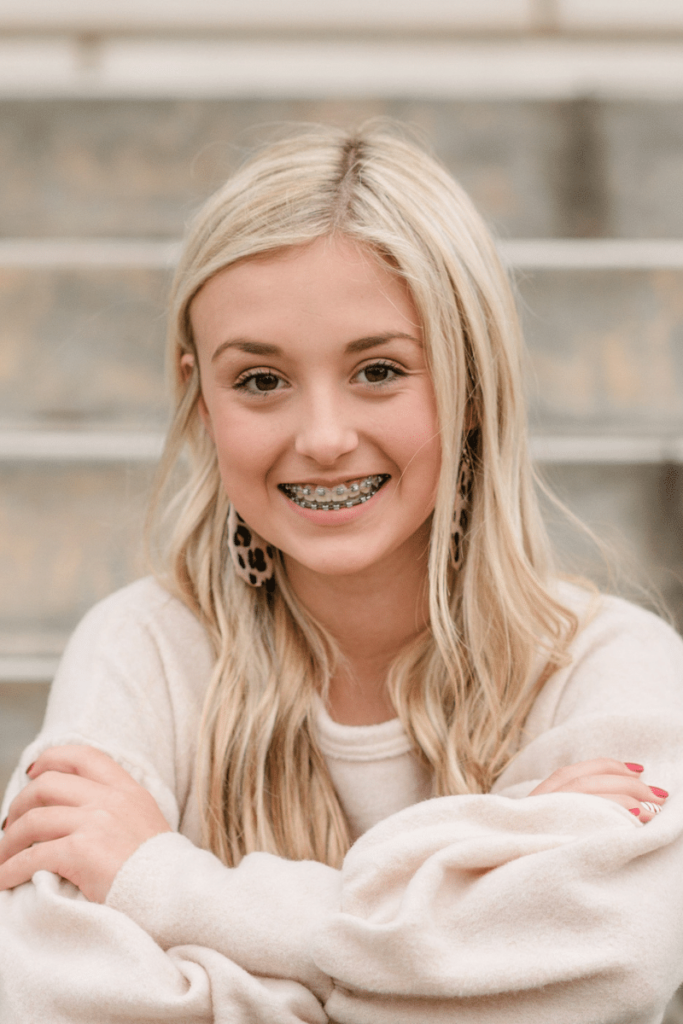 If you have questions, we are here for you! Call our Valdosta, GA office at 229-245-1800 or email us here. You can also contact us via web chat or through your Dental Monitoring App.
The bottom line is that the Hester & Morris team wants to see you live life smiling!