May 9th, 2023
If you're looking for a way to straighten your teeth without the hassle and appearance of traditional metal braces, Invisalign braces may be the solution you've been searching for.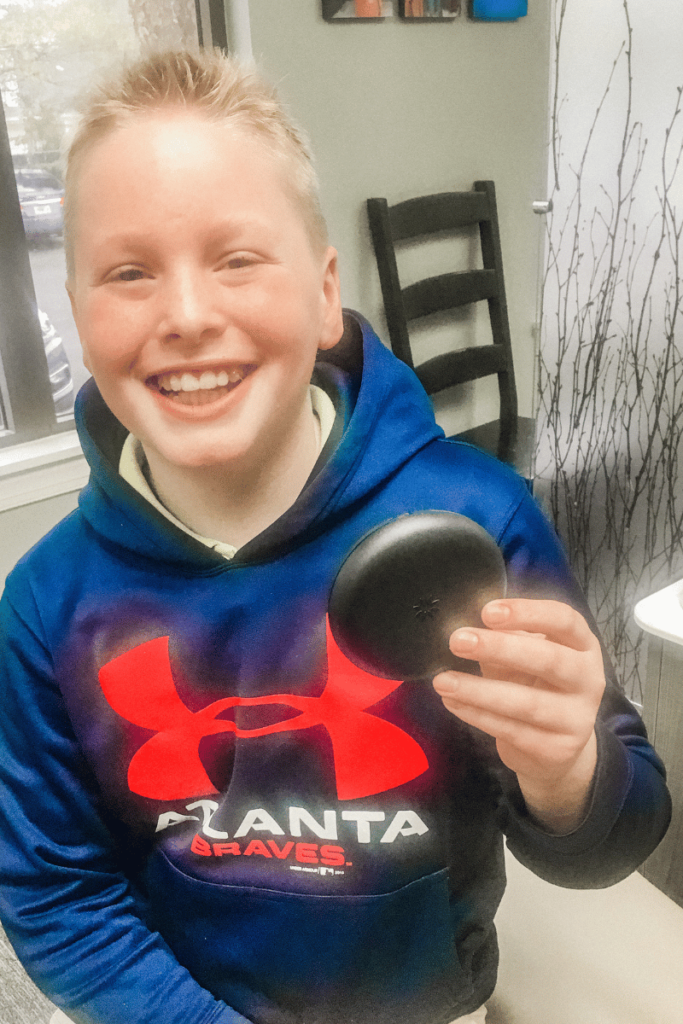 Invisalign is a modern solution to teeth alignment that uses clear plastic aligners instead of traditional brackets and wires. These aligners are custom-made to fit your teeth and gradually shift them into place over time. Unlike traditional braces, Invisalign aligners are virtually invisible, so you can go about your daily life without feeling self-conscious. Additionally, they're removable, which means you can eat and drink whatever you like and properly clean your teeth without having to work around brackets and wires. You can read more about life with Invisalign here.
Invisalign has become increasingly popular in recent years, and for a good reason – there are many benefits to choosing this option over traditional braces. At Hester and Morris Orthodontics, we often highlight the fact that you have fewer in-office visits with Invisalign, but did you know that's just the beginning of the benefits, especially for adults? Keep reading to learn about the three surprising benefits of Invisalign.
1. Invisalign Can Cause You To Make Healthier Choices
For some, choosing Invisalign aligners has been a way to make better lifestyle choices. Because you wear the clear aligners at all times, except when you're eating, drinking, or brushing your teeth, patients find that they snack much less than before.
Every time you eat, you must remove the aligners; some get tired of that hassle and skip the snack. And while we encourage our Invisalign patients to brush after every meal, before putting the aligners back in, when eating out, it's just not always possible. With this in mind, patients are much more mindful of their food choices, knowing they'll have to remove the aligners to eat and place them back in after.
Water intake is often increased once a patient begins Invisalign treatment. We see patients who drink more water because they don't want to have to remove the aligners to drink as you would with coffee, tea, or soda.
For many patients, this is a huge benefit! Some of our patients even report losing weight while wearing their aligners, thanks to their healthier eating habits.
2. Invisalign May Mean Fewer Cavities
One common benefit of Invisalign over braces is that there are no brackets or wires, which makes it easier to keep your teeth clean. But even more, it can lead to better dental checkups too!
Because it can be hard to floss and brush around brackets, it's not uncommon for patients to with braces to have the occasional cavity. With Invisalign, because of the ease of home care, patients are less likely to have cavities compared to braces patients.
Additionally, as your teeth move into their new positions, brushing and flossing your teeth at home will become even more accessible. Straighter teeth are easier to take care of! Your dentist will thank you!
3. You Can Whiten Your Teeth With Invisalign
Patients often ask Drs. Hester and Morris if they can whiten their teeth while in the process of straightening them. While we do not recommend whitening your teeth while you're wearing braces, if you have Invisalign, you can whiten your teeth along your journey to a straighter smile.
Patients may choose to use over-the-counter kinds of toothpaste, white strips, bleaching pens, and gels. Many dentists offer in-office whitening treatments to their patients. In our practice, we give a more convenient alternative to our patients by using the Invisalign alignment tray with the Pola Advanced Tooth Whitening System.
This optional treatment uses your existing Invisalign trays to hold the whitening gel, giving you the benefit of a bright smile overnight! This is an excellent option for patients at the point of their treatment when their teeth are beginning to show noticeable movement, making the whitening process more effective. If you're interested in this option, be sure to ask us on your next visit!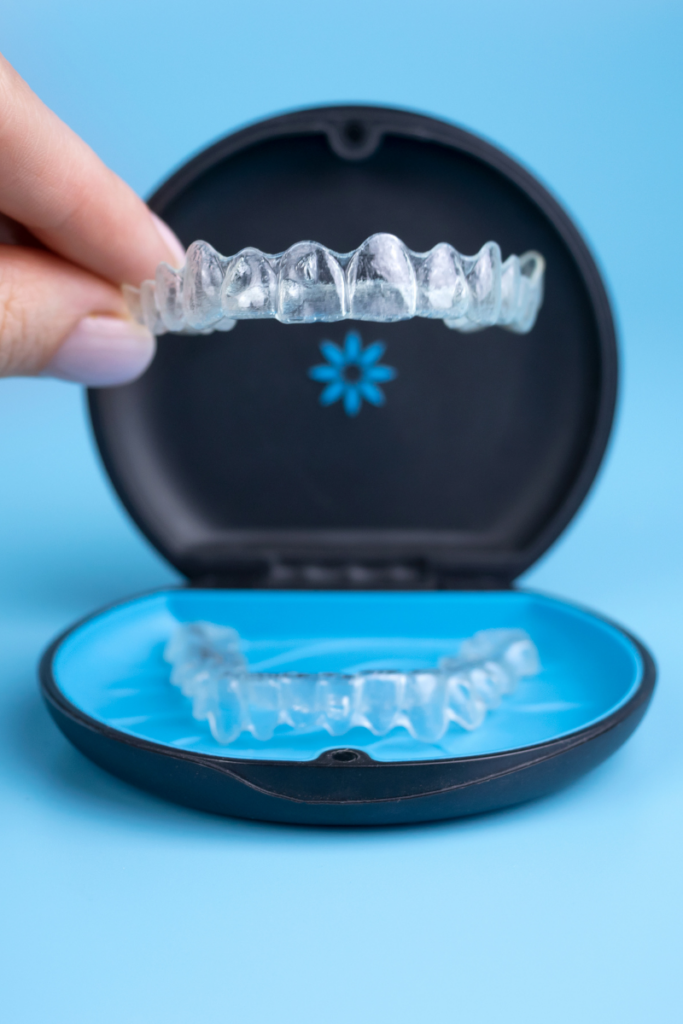 What other benefits does Invisalign have over traditional braces? Share them in the comments below. We can't wait to hear from you!