Finish strong!!!
Summer is coming, and with that is the opportunity to relax and let things slide a bit. Just make sure that when it comes to your smile, you don't slack on those treatment goals! Here are a few ways to avoid the summer slump!
• Keep your scheduled appointments to keep your treatment time on track! For every missed or rescheduled appointment, you are delaying your completion date. Miss a few appointments, and you can soon find yourself several weeks and even months behind in your estimated treatment time!
• Stay consistent with your aligners and elastic wear! Set reminders if you have to!! Getting out of that school day routine can mean you're at home more and not always wearing your aligners or elastic bands for their recommended time each day.
• Sending us those weekly check-ins are SO important to your overall Invisalign success. We provide support when you need it… That's why we're here! In the event that we see something to be concerned about, we will let you know right away and try to prevent a problem from developing. Read more about our digital appointments here!
What are your tips for staying on track this Summer?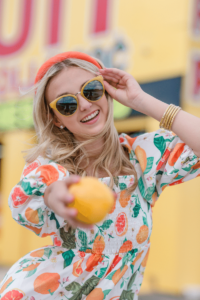 Your smile day is coming! It will be worth it in the end. So meanwhile... Stay Summer strong!
PC: Ava Rothrock courtesy of mom and Captured by Colson Photography.