It's selfie season!
Beach trips, vacations, family events, holidays, graduations, and weddings.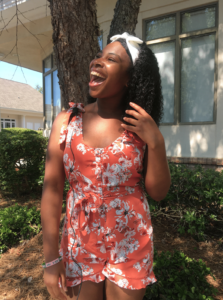 There are so many fun events you'll be journeying to over the next few months, and it's probably got you thinking about your smile…picture after picture being taken.
You're just a few steps away from starting your journey to a perfect smile.
Here are 3 steps to help you get started:
Call us!  Even though orthodontists are specialists in the dental field, you do not need a referral from your general dentist to schedule your first consultation with an orthodontic office.  Most of our new patients find us by word of mouth or social media.  So if you're interested in an orthodontic consultation, all you have to do is call our office to schedule your first visit.
Do a bit of research.  Our practice offers two ways to get our patients to their perfect smiles.  Invisalign and braces.    Braces are a more traditional route and what most people think of when you say "orthodontics".  But do you know that Invisalign is quickly becoming the #1 choice of teens and adults when they go into orthodontic treatment?  Search around online and see what people are saying about Invisalign.  Our website also has some great content on Invisalign as well.
Prepared to be amazed.  Our practice uses the most current digital scanning technology in orthodontics. This digital technology will create a simulated version of your teeth of how they will look at the end of treatment.  So even though your orthodontic treatment may take up to two years to complete, you'll get a preview of the end results at your first visit!  It's so motivating to see the changes that can be made with orthodontic treatment.
It really is exciting to start on a new journey and see the small changes in your smile week to week as you progress through your orthodontic treatment.  Yes, it takes time to get to the end, but it will be so worth it!  Ready to get started? We're ready if you are…