5 Tips for Better Invisalign Compliance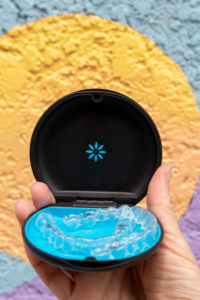 Invisalign aligners are invisible braces that come custom fit to your teeth. The Invisalign system allows you to continuously wear your removable "braces" for about 22 hours a day, which is why many people choose Invisalign over traditional braces. However, it's important to remember to wear your Invisalign braces every day for the entire duration of your treatment to get the best results.
If you don't wear your Invisalign the recommended amount of time each day, you will not get the best results. Wearing your aligners for the recommended time is essential for your Invisalign treatment. When you miss an appointment or don't wear your aligners for a day, your treatment is affected. For example, if you don't wear your Invisalign for a week, your teeth will move back to where they were before, which will cause your next set of aligners not to fit correctly. You should wear your Invisalign continuously for 22 hours a day. This means that you should wear your Invisalign braces while awake and sleeping and remove them only for eating and drinking or brushing your teeth.
It can be hard to get used to wearing your Invisalign, so we asked our patients what tips they had. Here is what we learned.
1. Stop snacking! We don't recommend that you eat with your liners in, as this can cause breakage and allow bacteria to form underneath your aligners. Water is OK, but we recommend taking your aligners out before enjoying other liquids. This sometimes means that people who snack a lot are constantly taking their aligners in and out. While occasionally, this is not a problem, all-day grazing can mean that you're not really wearing your aligners for as long as you think you are. For example, if you're taking your aligners out every two hours, you're not getting the optimal wear that comes from consistent use, which means you won't get optimal movement. Try to limit your snacking to specific times a day to have longer wear time in between meals and snacks.
2. Set Reminders. Some of our patients mentioned that it was beneficial for them at first to set a few reminders during today the day to hold them accountable for their aligner wear. Sometimes we forget to put aligners in after meals, but setting a reminder can help. Pretty soon, it will become a habit, we promise!
3. Take advantage of the DM App. Hester Morris Orthodontics is proud to offer weekly check-ins with our patients through the Dental Monitoring app on your smartphone. This is the additional way between appointments for us to check your consistency and alert you of any issues we see along the way. In addition, through the DM app, our team offers feedback on your progress which can be very helpful for compliance.
4. Use your chewies. Chewies are those little squishy packets that come with your initial Invisalign box and are used to help make sure that your aligners are seating correctly on your teeth. At the start of each new aligner, we recommend that you use chewies a few times during the day. The better your aligners fit, the more movement can be made. Some of our patients feel like it's chewing gum. You can do it easily while reading or watching TV. Be sure to check out our YouTube channel for videos about chewies.
5. Keep your case with you... And get a backup! It can be hard to take your aligners in and out for meals when you're out and about, especially if you don't have a place to put them. So resist the urge to temporarily place your aligners in a napkin, which often leads to accidentally throwing your aligners away. Instead, we usually recommend having an aligner case for the house and an aligner case that stays with you on the go.
Invisalign is a great way to achieve the smile you've always wanted, but it won't work if you don't wear it the right way.
We hope these simple tips will help you stay motivated and remember that the result will be worth it... Your beautiful smile!
Which one of these tips would work best for you?
If you're interested in Invisalign treatment, we're here to help! So please send us a message, and let's get started.
[caption id="attachment_12" align="alignnone" width="200"]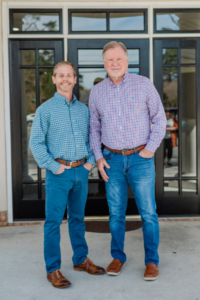 Dr. J Gregory Morris and Dr. Wayne Hester are here to help you live life smiling![/caption]
2 Responses to 3 Tips for Better Invisalign Compliance