December 13th, 2022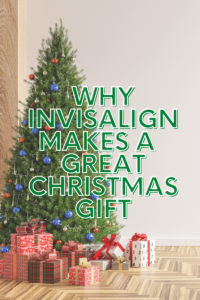 December is here, the lights are on the tree, and the gifts are underneath it. If you're looking for the right thing for your child or teenager, may we share with you why Invisalign makes the ultimate Christmas gift!
They probably already want them!
Unlike the case years ago, braces and Invisalign are very popular amongst teenagers today. We have people who come into our office because their child wants braces or Invisalign treatment. Teenagers see their friends with Invisalign, and they see how easy and convenient it is, making them more self-aware of their smile. The benefits of an improved smile, thanks to Invisalign and Hester Morris Orthodontics, will last long after that latest video game or must-have sneakers are out of fashion.
They probably already need them!
It's just a fact. Most people need orthodontic treatment due to misaligned teeth and jaws. And since many orthodontic patients tend to be in middle and early high school, your teen will likely need orthodontic treatment, so why not include that as an awesome Christmas gift?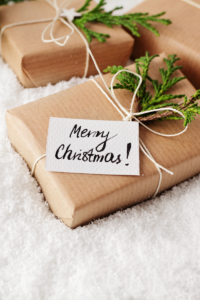 It helps your child realize the investment you're making in their smile! 
As much as we love them, sometimes our kids can forget that things just don't magically appear, but instead, they require hard work and investment. When you give Invisalign or braces as a gift, instead of an expectation, they may have more appreciation for it and therefore take better care of their smile along the way. Plus, you get to be creative and how to tell your child, who really really wants Invisalign, that they're going to get to come in and be seen by our doctors and team to start the small journey they've always wanted!
So give yourself a little credit, mom, and dad! Yes, the cost of Invisalign treatment and braces can be an investment on your part, but if you count it in at Christmas, we think it makes a great gift! The ultimate gift!
If you're interested in scheduling your surprise gift appointment for your loved one, request it here!