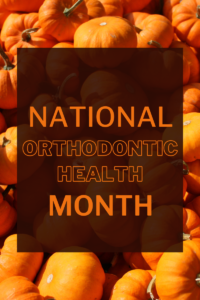 October is national orthodontic health month! It's a special time of year when we spend more time educating our patients and the community about the wonderful benefits of a beautiful smile, straight teeth, and perfectly aligned jaws. 
The benefits of orthodontics are not just cosmetic. Straight teeth are much easier to clean and floss, resulting in fewer cavities and healthy gums. Jaw issues can be corrected or even prevented by orthodontic care. And as we age, our teeth tend to shift, so proper alignment of your teeth can help prevent enamel wear over time.
The idea of having well-aligned teeth is not new. As far back as the ancient Egyptians and ancient Roman times, there has been an interest in shifting teeth into new positions.
In the 1700s and 1800s, horseshoe shape devices and wires were used to help move teeth into better alignment. In the early 1900s, dentists began rapping different materials such as wood, ivory, or even gold and would wrap them with bands that would help press the teeth into position.
Using stainless steel wires, the braces we are more familiar with today gained popularity in the 1970s.
Invisible braces and aligners started to become popular in the late 1990s, as well as clear retainers to help hold teeth properly in place after completing orthodontic treatment.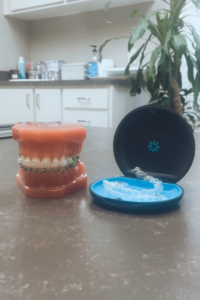 Orthodontists are dentists who, in addition to their dental school training, complete extra years of schooling, specifically in moving teeth and aligning jaws.
The average number of years that an orthodontist attends school is 11.
This extra education time gives them the knowledge and expertise to properly move teeth through bone and create pleasing and well-aligned smiles.
Dr. Wayne Hester and Dr. James Gregory Morris started their careers in south Georgia as dentists and then returned for further training to become orthodontists.
Dr. Hester has treated patients in south Georgia with braces for over 30 years. And Dr. Morris is South Georgia's number one Invisalign specialist.
Both doctors have the education and experience necessary to give patients the best smile possible. Combining advanced techniques with individualized treatment plans, the doctors ensure each person achieves the beautifully healthy, confident smile they deserve!
Check out our other blog posts and social media during October for more tips and information about national orthodontic health.