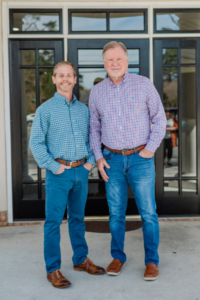 You've probably noticed that people who have great smiles often seem to be happier than those who don't. But what you might not realize is that orthodontics can do even more than that – it can improve your life in ways you might not even realize. For example, orthodontics can improve your self-confidence, which can have a positive impact on your relationships and your career. It can also improve your oral health, which has far-reaching health implications.
Perhaps the biggest benefit of orthodontics, though, is that it makes getting that beautiful smile much easier than it used to be. Invisalign is one of the most common forms of orthodontics, and it uses clear plastic aligners to help you straighten your teeth without any metal wires or brackets. Invisalign is a great option for people who want to get straight teeth but don't want to wear metal braces every day. It's also a great option for keeping your oral health in great condition because patients take aligners in and out for brushing and flossing. Parents of children also are choosing Invisalign because it means fewer trips to the orthodontist and no need for emergency visits, like so many of our patients with braces.
Our practice is fortunate to have one of the leading Invisalign providers in the state of Georgia, Dr. Greg Morris! In fact, Dr. Morris is the most experienced orthodontist in all of South Georgia when it comes to treating kids, teens, and adults with Invisalign. Of course, whether Invisalign or braces are recommended for you or your child, you can be assured that they will receive the highest quality of care with the most dedicated team. We look forward to helping you achieve the smile of your dreams!