[caption id="attachment_68" align="alignnone" width="200"]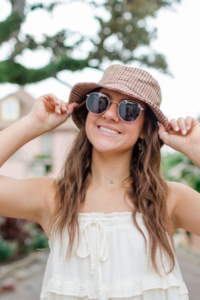 Beautiful summertime smiles thanks to Hester & Morris![/caption]
The weather is warm and school is out… summer is here!
Most people automatically think of vacations and activities to keep the kiddos busy, but in the middle of all the fun is the best opportunity in the entire year for kids and teens to begin their braces or Invisalign journey.
Here's why:
Scheduling is easy!
Summer brings a more relaxed routine for many families with breaks from sports and activities, AND SCHOOL - which frees parents up for making needed appointments.
Time to get used to the process!
Starting with braces over the summer means your child or teen will have those first couple of weeks to get comfortable with the look and feel of brackets. Summertime also gives them the extra time needed to get good at knowing which foods to avoid before heading back to the cafeteria.
Invisalign takes a few weeks from scan to delivery since each set of aligners is custom-designed by our doctors to your child's unique treatment goals (thank you, 3D technology!!). Starting early in the summer gives your teen a chance to get into a good aligner-wear routine, which will set them up for the best possible outcome overall.
Start the new school year, with a smile!
We know you love taking the first day of school pics of your kids! What better way to capture their smile progress as well than to show off their cute brace faces or cool aligner cases. Consider it dual milestones for you to look back on!
While it's always a great time for children and teens to begin with Invisalign or braces, we think summertime is the best time! Watch their confidence soar as they prepare for the next school year with their daily improving smile!
What time of year did your child begin their smile journey? Share your experiences!