Are you considering Invisalign? If so, you're on the right track.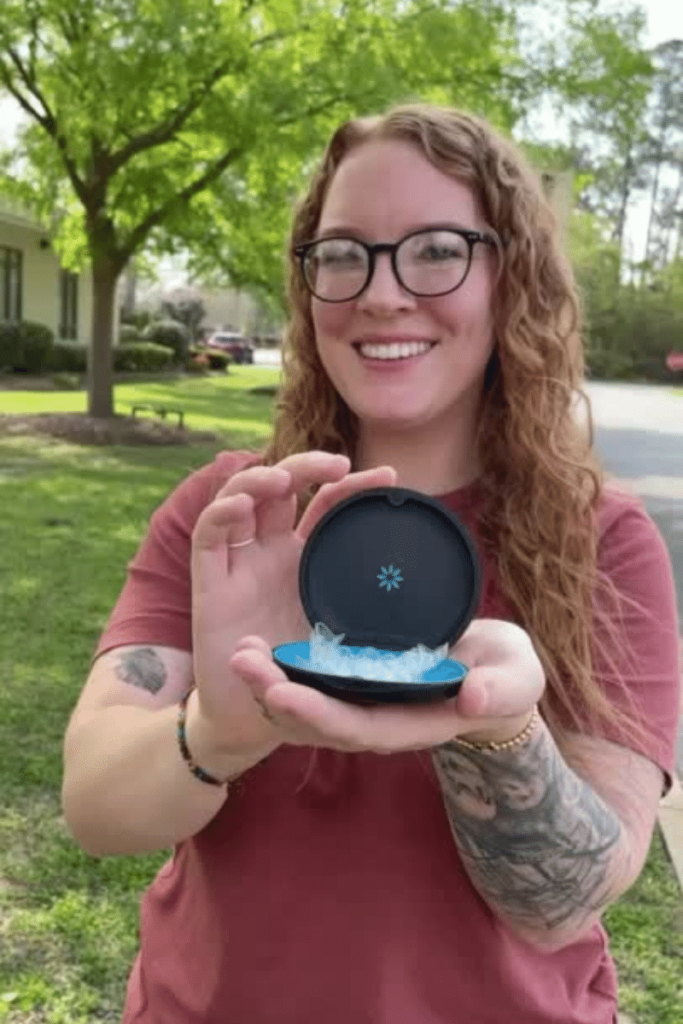 Congrats on taking steps to improve your smile! If you're new to Invisalign, it's important to know that the aligners are made of BPA-free clear plastic, which makes them virtually invisible. They work by shifting your teeth into their desired position gradually and comfortably.
Whether you're a teen or a parent researching Invisalign aligners, you should know a few things before starting your smile journey. In this post, we will answer 10 of the most asked questions asked when considering diving into Invisalign. Let's get started.
Is it painful to wear Invisalign?
If you're thinking about getting Invisalign aligners, one thing to remember is that they require some discipline to wear. Additionally, be prepared for some discomfort or soreness as your teeth adjust to the aligners. This is normal and should go away after the first day or two. It's also normal for some patients not to experience any discomfort or soreness at all. It may help to change your aligners at nighttime so that you sleep in them when they are the hardest to get used to. But always ask and follow your orthodontist's instructions.
How often should I wear them?
Your orthodontist will give you specific instructions on how to wear your new aligners and how often to switch them out for new ones. Generally, you will need to wear your aligners full-time. While they are removable, you must wear them for 22 hours daily to achieve the desired results. If you don't wear them for the optimal time, you won't get the desired results. At Hester and Morris, most of our Invisalign patients wear their aligners for one week at a time and then switch them out for the next set of aligners. The average length of treatment for Invisalign is 12-24 months.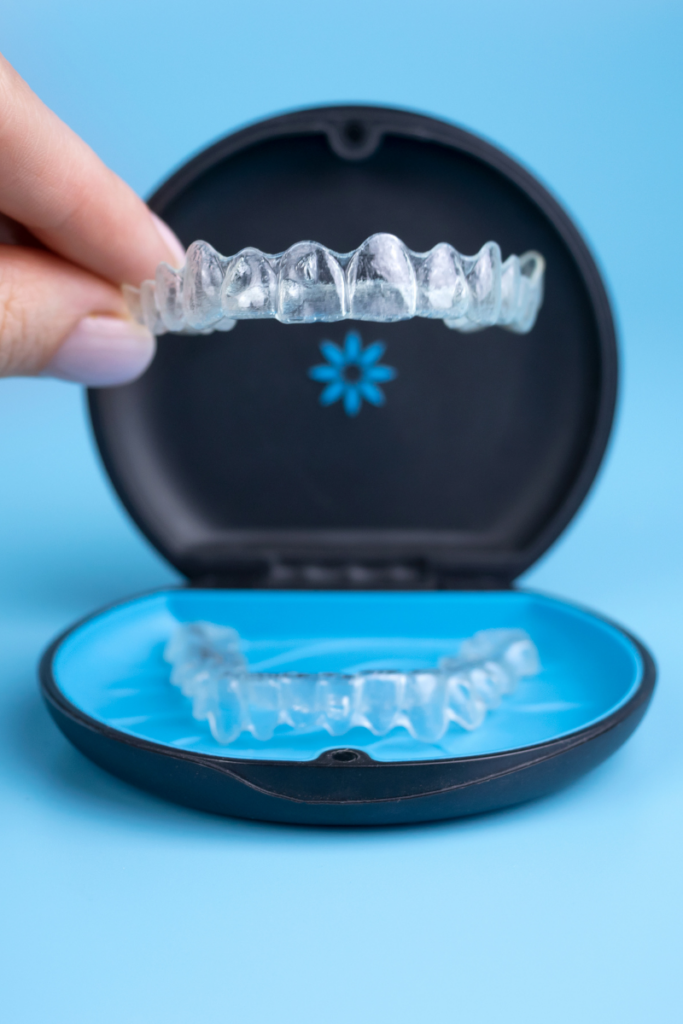 Will I have a lisp with Invisalign?
The plastic material used for Invisalign is very thin, and so many patients do not experience a lisp. It can be temporary; as your tongue gets used to the aligners, any lisp will disappear.
Can I drink coffee and tea while having Invisalign on? Water is the best option for drinking while having Invisalign in your mouth. Coffee and teas can stain your aligners and teeth, so removing the aligners when you drink them is best.
What is IPR, and is it necessary?
IPR stands for Interproximal Reduction. Sometimes when you have Invisalign, and mainly when you have crowded teeth, this method is used to help create tiny spaces between your teeth so that your teeth can shift more quickly and ultimately into the proper position. It's not done in every treatment case; when it is done, it is for a specific reason. Ex. To eliminate dark triangles in the smile.
What if I lose an aligner?
Hopefully, you will not lose any of your Invisalign aligners, but occasionally it happens. If you happen to lose one of your aligners, contact our office for instructions. Most of the time, you may be able to progress on to the next set of aligners, but since each treatment case is unique, it's best to let us know what's happening so we can advise you accordingly. We also recommend keeping your last set of previously worn aligners in case you need to return to them temporarily. We would hate for you to lose any progress!
How do I keep my aligners safe?
The best way to keep your Invisalign safe is by keeping them in their case or your mouth! Never, never, never wrap your aligners in a napkin or leave them out. Someone could very quickly come along and throw them away accidentally. Also, be sure to keep your aligners in a safe place when you are not wearing them, where pets cannot reach them. Our aligners smell like us, which attracts pets to them and can lead to the loss of your aligners! In our Valdosta, GA, orthodontic office, we often suggest patients have a backup case for their backpacks.
What are attachments, and why do I need them?
Invisalign are aligners that you place on your teeth, and to help the aligners fit as snugly as possible, attachments are added to specific teeth. They are clear and bonded when you get your aligners. This gives the aligners extra leverage in moving your teeth.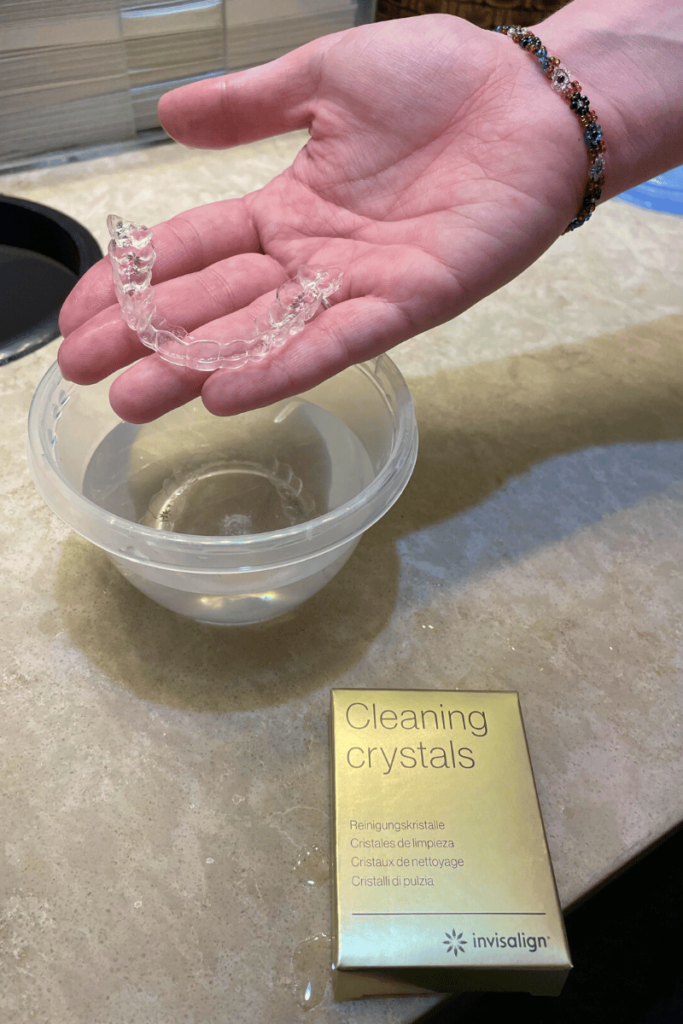 How should I clean my aligners?
When it comes to cleaning your aligners, nothing fancy is required. A good old toothbrush and toothpaste will work just fine. If you want to take it a step further, try using an Invisalign cleaner like the cleaning crystals that come with your Invisalign starter kit. This will remove all the bacteria from the aligners and keep them fresh and clean.
What happens after my Invisalign treatment is finished?
After your Invisalign treatment is finished, you'll want to keep and maintain that beautiful smile with a retainer. Retainers are used to hold the teeth in their new positions, so they do not shift. At Hester and Morris Orthodontics, our Invisalign patients are now being given a Vivera retainer to wear after treatment to hold their teeth in place. Vivera is the next generation of retainers, made by the same company that makes Invisalign.
Invisalign is an excellent treatment option if you want a straighter smile. Read more about why we think Invisalign is the clear winner here! Dr. Morris is South Georgia's premier Invisalign provider. His experience and commitment to superior patient care will ensure that you or your child will receive the highest quality orthodontic treatment with the convenience of Invisalign and the confidence that comes from knowing you are in the trusted hands of an orthodontic expert.